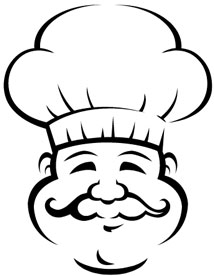 About Coco Loco Inkjet
When you purchase your Coco Loco Inkjet printer you are purchasing the finest edible inkjet printer available. That's why we've created a total package of hardware, software and food products along with a technical support infrastructure that will enable you to start your business faster than ever!
Our ultimate goal is to make it easy for our customers to run their own businesses, and to make money doing so.
Coco Loco Inkjet's expertise in printing ink technology is based on a solid foundation built from twenty years of manufacturing printing inks for multiple industries including the food industry, through our parent company STS Refill Technology. This easy-to-use system prints high-resolution full-color pictures, images and text directly onto the surface of various food products such as chocolate, cookies, rice paper and much more. All of our edible printing inks are manufactured exclusively from FDA or EU compliant components in an FDA registered cGMP facility. Our edible products comply with all pertinent FDA and EU regulations.
Coco Loco Inkjet edible inks are available in many different colors. Contact us to find out how our experience and technical skill can work for you.